Sunrise Hike at Cloudland Canyon State Park, Georgia Memorial Day Weekend 2022
I hosted my first sunrise landscape workshop at Cloudland Canyons with Laura on this beautiful morning. We woke up at 5:00 am to make it out to the Canyons to make sure that we would have time to get set up and find the perfect spot for our sunrise landscape shot.
With plenty of snacks, coffee, and tea we arrived to our destination and began walking towards our first spot to set up which was at the Main Overlook (quite well named spot for the best overlook in the park). This is the view from our test shot as we tried to get the framing and composition that we wanted to achieve on the shot.
Once we achieved the framing that we wanted we waited for the perfect moment for the shot, which we wanted to be right before the sun crested the eastern mountains so that our sky would not be overblown on the right side of the landscape.
Here is the view that we were able to capture.
As you can see, it is a dramatic change from when we first set up our tripods! I love the anticipation of a great sunrise when you know that you are in the right position and your settings are all dialed in and you are just anxiously waiting for the perfect lighting to fill the canyon.
After we captured the sunrise, we hiked down the West Rim Trail and headed to our first waterfall. Laura wanted to work on her long exposure photography skills so we set up our tripod right in front of the waterfall with the rocks as the foreground leading up to the water and majestic waterfall.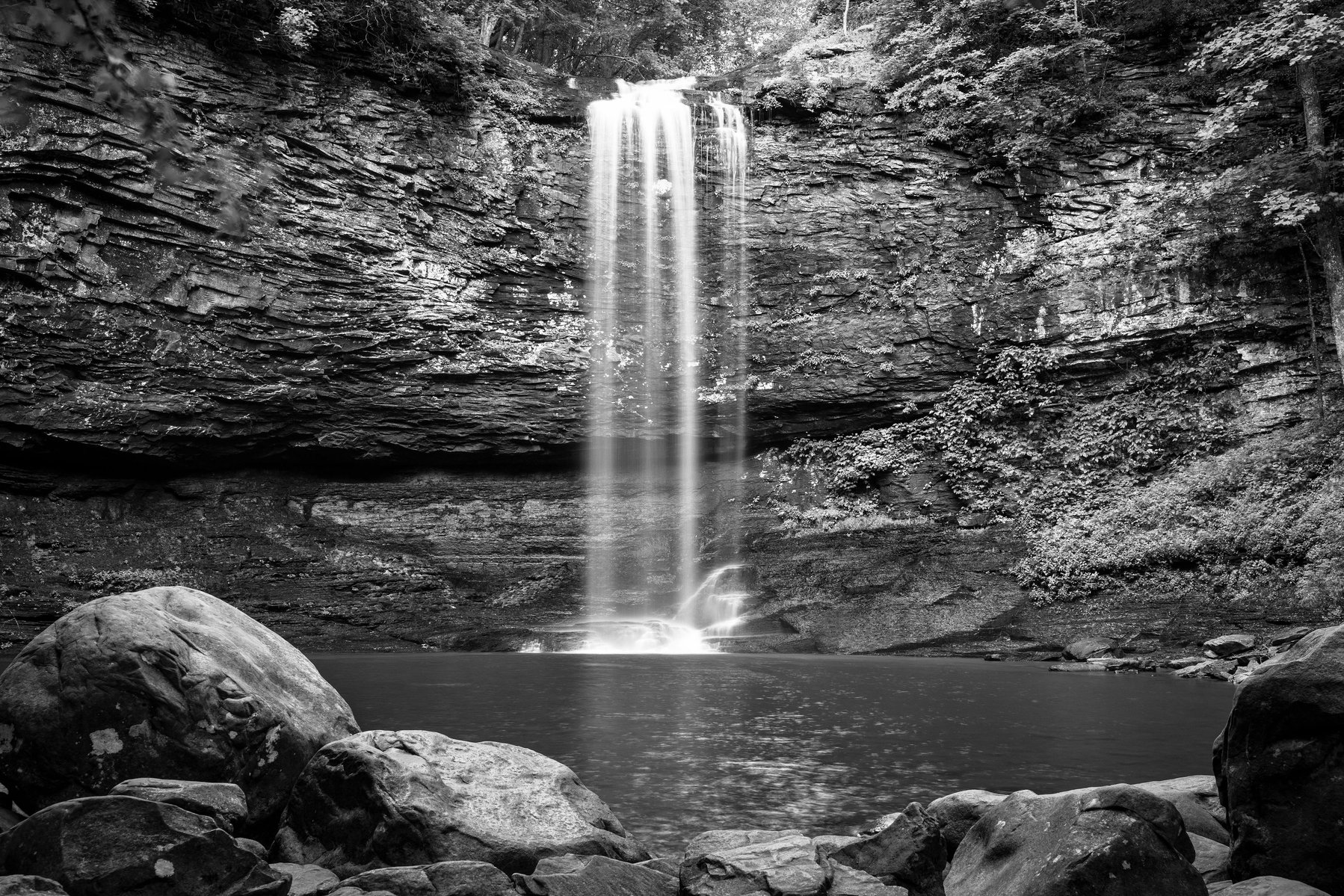 Above is the long exposure of the waterfall that Laura took on our adventure together. I love the peaceful vibes that you get from this photo and edit.
After we took this shot, we walked around the area and took some long exposures of the cascades as the water made its way around the large boulders and fallen trees.
If you are interested in hiking and learning photography with me, send me an email (anhbao.atl@gmail.com) or fill out this contact form and I will be in touch with you!